Our History
Who We Are?
Established in 2009, IFAP is a pioneering institution in the field of forensic accounting and forensic auditing qualifications. It is the leading professional organization in Pakistan for educating and training Forensic Accountants and Forensic Auditors (FAs). IFAP's mission is to advance the science of Forensic Accounting and Forensic Auditing, which involves applying accounting, auditing, and investigative skills to uncover truth, form legal opinions, and provide litigation support. Additionally, IFAP is dedicated to combating fraud by equipping professionals with the knowledge and tools needed for fraud prevention, detection, and investigation, while also implementing advanced measures to prevent future occurrences.
Why IFAP?
In light of recent accounting scandals, there's a pressing need for qualified Forensic Accountants (FAs) who can restore trust in financial reporting and enhance corporate governance (CG). FAs, as integral members of CG and Audit Committees, can promote ethical conduct within organizations by detecting and preventing fraud, fostering a positive workplace culture, improving communication, and serving as vigilant corporate watchdogs.
In today's tech-driven era, fraudsters employ sophisticated tactics, demanding specialized tools for evidence preservation, analysis, and documentation. FAs equipped with advanced software and hardware play a crucial role in combating computer-based financial crimes. We advocate for the integration of XBRL and the Corporate Filing and Dissemination System (CFDS) into accounting education to meet evolving industry needs.
The rise in cybercrimes and regulatory failures underscores the importance of forensic accounting/auditing. It aims to uncover the 'what,' 'why,' and 'how' behind financial figures, ensuring their accuracy. In Pakistan, the demand for Forensic Accountants/Forensic Auditors (FAs) is on the rise to combat growing fraud. While law enforcement handles fingerprints and narcotics, FAs specialize in digital evidence analysis, filling a critical gap in the fight against financial wrongdoing.
Why We Exist?
In today's professional landscape, aspiring to become a Forensic Accountant/Forensic Auditor (FA) is a meaningful career goal. This profession is highly visible and critical, given the increasing complexity of financial analysis.
The field of forensic accounting and auditing goes beyond traditional fraud investigation. It demands professionals who possess a wide-ranging knowledge base, encompassing various forensic disciplines such as digital forensics, anti-forensics investigation, and more. It's not just about what you know; it's about how you apply it.
Obtaining the FA credential signifies expertise in forensic techniques, adherence to rigorous standards, and a deep understanding of legal and ethical principles to ensure that evidence is accurate, complete, and admissible in court. It also signifies the ability to apply forensic skills to areas like finance, audit, accounting, taxation, and digital cyber forensics. In essence, the FA credential is a recognized mark of excellence, valued by both the legal system and employers.
This program is tailored for professionals like CPAs, CMAs, CAs, CIAs, CICAs, CISAs, and LLBs, offering specialized knowledge in forensic accounting, auditing, and investigations. It equips professionals with the tools to bring transparency to audits, addressing the pressing issue of fraud and corruption that has plagued our systems.
Corporate crime is a harsh reality in today's business world, affecting countries and industries worldwide. Over the past decade, reported cases of fraud and corruption have surged. Auditors often face challenges in collecting the right evidence for criminal investigations.
Our existence is driven by the need to combat these challenges, keeping pace with global trends in forensics. We're proud that Pakistan is embracing this critical field to address corporate wrongdoing and foster transparency in financial practices.
What We Do?
At The Institute of Forensic Accountants of Pakistan (IFAP), our mission is clear: we aim to be a global organization that serves the needs of our members and the forensic accounting and auditing profession in Pakistan and beyond.
IFAP's primary role is to represent, regulate, and support Forensic Accountants (FAs) both in practice and employment. Everything we do revolves around this core mission. We actively engage in discussions with government agencies, lenders, businesses, employers, and other professional accounting bodies in Pakistan. Through these discussions, we advocate for the opinions, views, and concerns of practicing Forensic Accountants (FAs).
Our commitment to upholding high standards is evident through our robust member complaints system, challenging Continuing Professional Development (CPD) requirements, and ongoing practice monitoring. We operate as a not-for-profit organization in the public interest, owned by our membership. This unique approach allows us to provide an exceptional level of service to both our members and the public.
How We Regulate?
IFAP takes several measures to regulate its members, all geared towards ensuring that our members consistently deliver top-quality, ethical, and professional accounting services to their clients.
Every IFAP member is expected to wholeheartedly adhere to both the IFAP and IFAC Code of Ethics. We provide comprehensive education and training to our members regarding their ethical responsibilities. If any member breaches these ethical commitments, we conduct a thorough investigation, which may lead to disciplinary action.
We have a robust complaints procedure in place. If you're a client or employer of one of our members and have a complaint, you can reach out to IFAP. We will conduct a thorough investigation into the matter, and if necessary, take disciplinary action against the member, potentially resulting in their removal from the Institute.
IFAP operates as a non-profit organization, established in the public interest. Our mission is to support and represent our members while ensuring they maintain the highest professional standards.
Meet the team
Get to know our team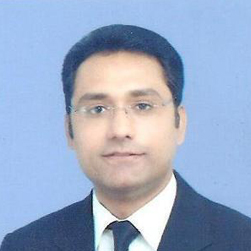 Barrister Sohail Nawaz
President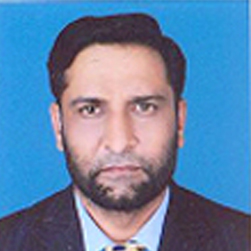 Dr.Tahir Iqbal
Secretary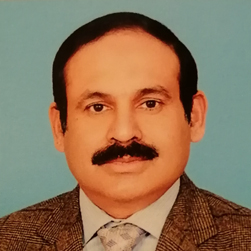 Dr. Majid Latif Bhatti
Vice President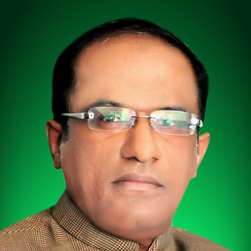 Mr. Salman Hashmi
Member Executive Council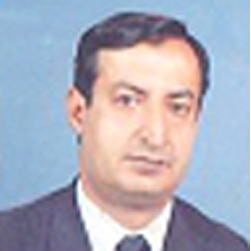 Mr. Fahim Ul Haq Khan
Member Executive Member